Suppliers of construction tools and power tool accessories for the industry professional.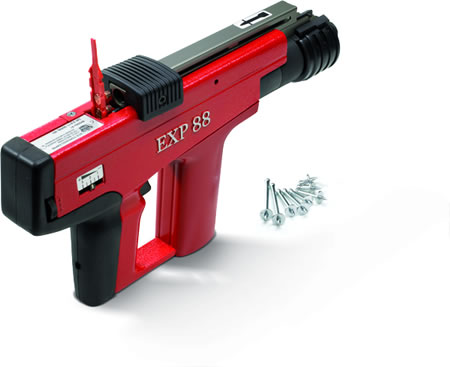 Tornado fixings offers a UK and Eire-Wide distribution of gas power tools, cartridge tool systems and construction fasteners. Developing, manufacturing and marketing products and serving power tool fixings, hire and builders merchants stockists.
Tornado Fixings offer a range of, nail guns, shot-fire cartridge tools, fasteners & fixings to the building industry – no nonsense fixing systems for peace of mind performance.
Tornado Products and Accessories
EXP88 cartridge tool system
The EXP88 is a semi-automatic piston-driven tool for medium-duty fastenings.
34° nail/16 gauge brad and fuel packs
SDS plus, SDS max, HSS,
core bits, points and chisels
Through bolts, anchors, wirehangers, plugs and cavity fixings